In this business segment we have already gained the trust of market leaders from the electronics and casino equipment sectors. Our customer base is growing steadily.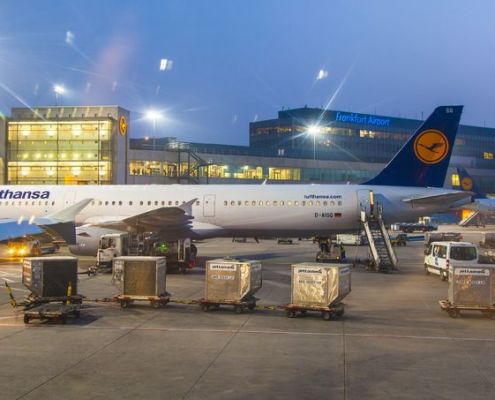 Our air services are available to you exactly where you need them. Our global partner network guarantees shipment handling that is individually coordinated with your requirements, from direct flight to consolidated air freight, part or full charter, sea-air service or as courier service. Our services naturally also include letter of credit documentation.
For time-critical air freight shipments we provide constant shipment status monitoring and, if required, manage the customs clearance and release, irrespective of standard office hours, i.e. also at night or on the weekend.
We will fulfil all of your requirements!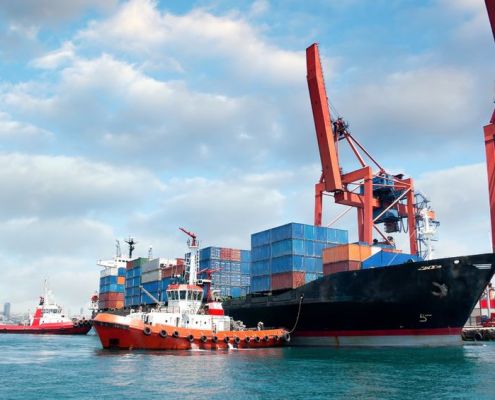 As well as good value sea freight rates, available space in the ships' hold is one of the most decisive factors in your business success. We guarantee our ability to obtain the required loading space even in the westbound peak season from Asia to Europe. In order to guarantee this security we have built up extensive cooperation with specific strong partners. Naturally we not only offer you imports from Asia in the sea freight service bit also have secure footing all over the world.
Our global service includes:
LCL (Less Container Load)
FCL (Full Container Load)
– 20′ & 40′ box containers (standard)
– HC (High Cube containers)
– OT (Open TopcContainers)
– Flat rack (front wall containers, without solid side walls and top)
-45' boxes (Euro pallet width containers)
Crane loading and unloading
Accreditation-suitable documentation
The right selection of pre and onward transport modes makes a significant contribution to your business success. Selection of the most suitable mode of transport substantially influences the total transport costs, timing and security.
Good advice during the planning and processing is an absolute priority for us, as is the reliability of our services.